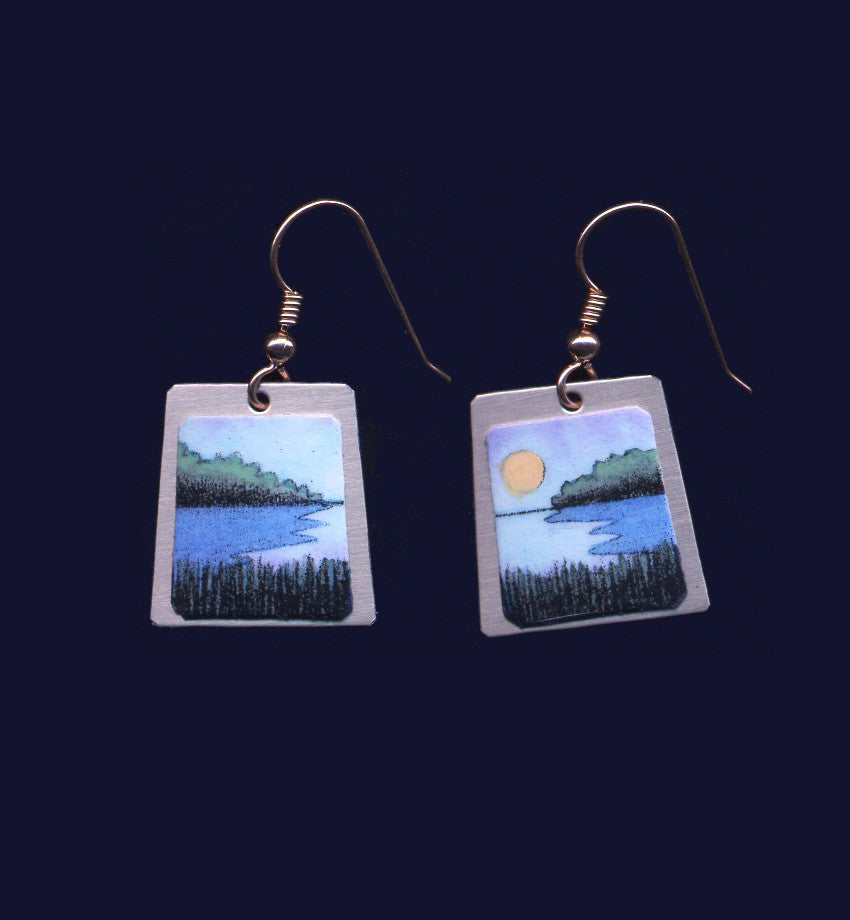 Blue Grasses and Water
$ 60.00
Handmade lithograph jewelry - dangle earrings by Vermont artist and printmaker, Daryl Storrs, featuring a Vermont landscape scene of blue sky, reflective water, and grasses.
Square dangle earring, size 3/4" x 13/16"

Each piece of jewelry is an original lithograph. Drawn to size, the images are hand printed from a metal plate onto thick cotton paper. Each piece is then hand colored with light-fast inks. After several layers of varnish, the paper is mounted onto anodized aluminum. Earring posts and dangles are hypoallergenic.