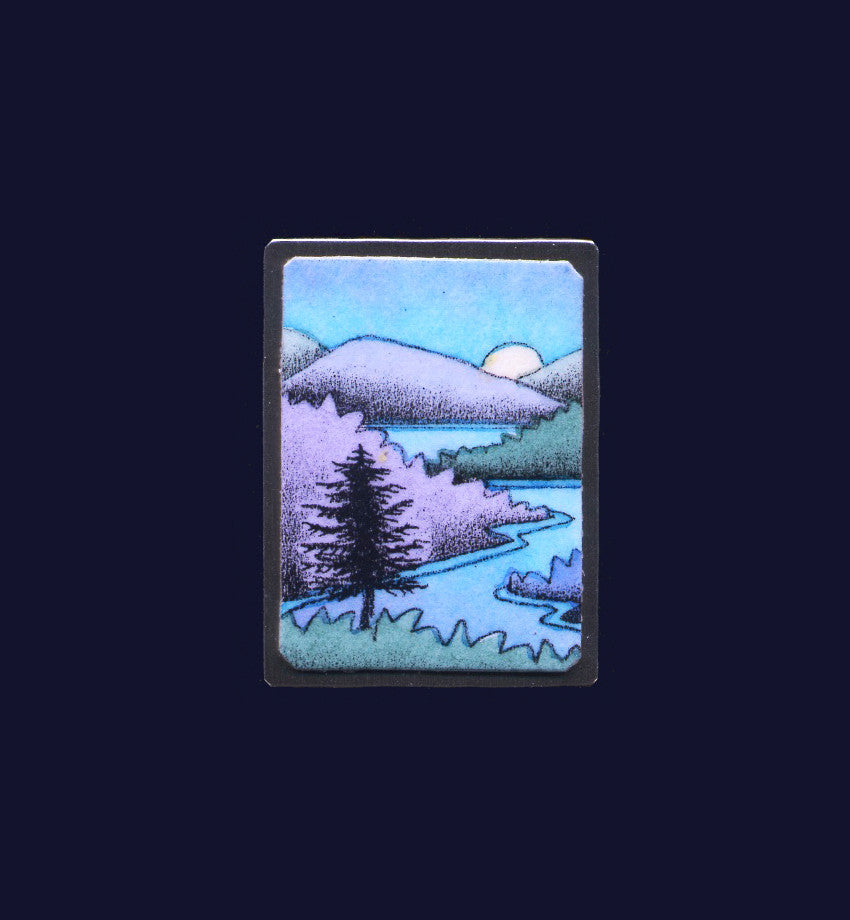 Blue Solitude
$ 38.00
Handmade lithograph jewelry pin by Vermont artist/printmaker Daryl Storrs, featuring a river-scape with surrounding hills.
vertical rectangular pin, size 1-1/2" x 1-1/8"

Each piece of jewelry is an original lithograph. Drawn to size, the images are hand printed from a metal plate onto thick cotton paper. Each piece is then hand colored with light-fast inks. After several layers of varnish, the paper is mounted onto anodized aluminum.
This pin's fastener is a bar pin and necklace bail combination (see below) so that it can be worn either as a pin or a necklace.