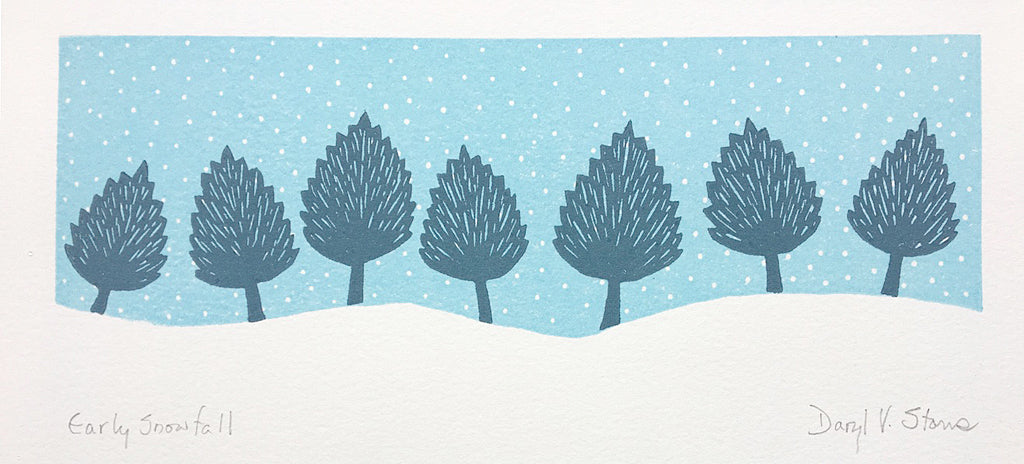 Early Snowfall
$ 75.00
A cheerful print featuring snow falling on evergreens.
Click on the image to enlarge.

2 color linocut

Image size: 3.5" x 8.5"
Mounted/framed size: 8" x 14"  

Finish Options:
Framed, with 100% cotton rag mat board and backing, in a Nielsen black frame.
Unframed, mounted on 100% cotton rag foam core.