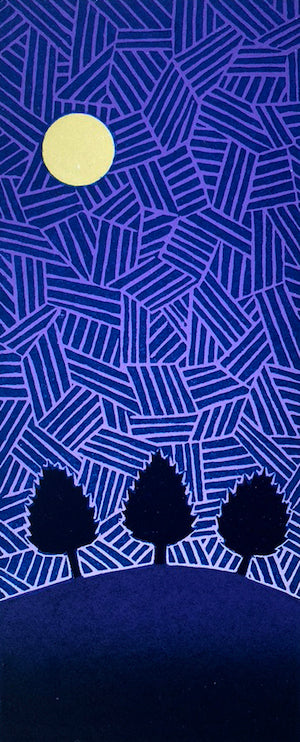 Moonlit Silhouette
$ 75.00
Whenever I talk on the phone or listen to lectures with a pen in my hand this pattern comes up. The top of my desk is filled with these musings on mat board. I thought I might put them to better use in a block print. The mark-making seems to lend itself to night time and perhaps even the constellations? 
3 Block Linocut, 2023
Image size: 8.5" x 3.5"
Mounted/framed size: 14" x 8"

Finish Options:
Framed, with 100% cotton rag mat board and acid free backing, in a Nielsen black frame.
Unframed, mounted on acid free foam core.