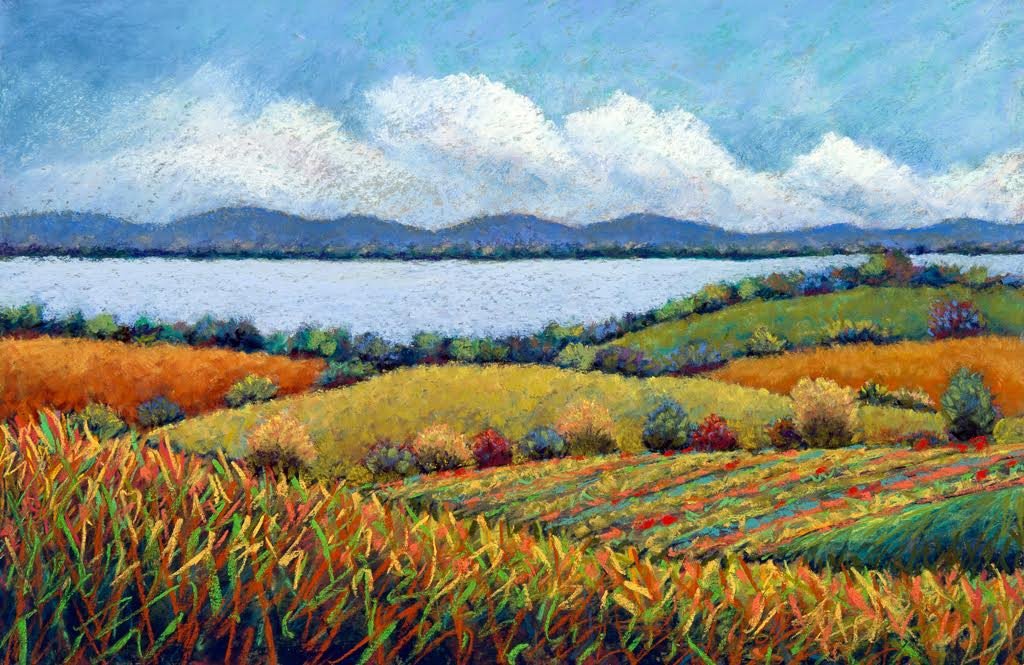 Weather Front
$ 0.00
Original Pastel
Although this painting has sold, Daryl welcomes request for custom work and would be happy to create something similar. Please contact her at:
802-434-5040
or
email: dstorrs@gmavt.net
Warm, rich tones under weather clouds are featured in this landscape pastel painting by Daryl Storrs.
Pastel, 2016
Click on the image to enlarge

Mounted/framed size: 16" x 22"
Framed with 100% cotton rag mat board and backing, Tru Vu anti reflective glass and a cherry wood frame.